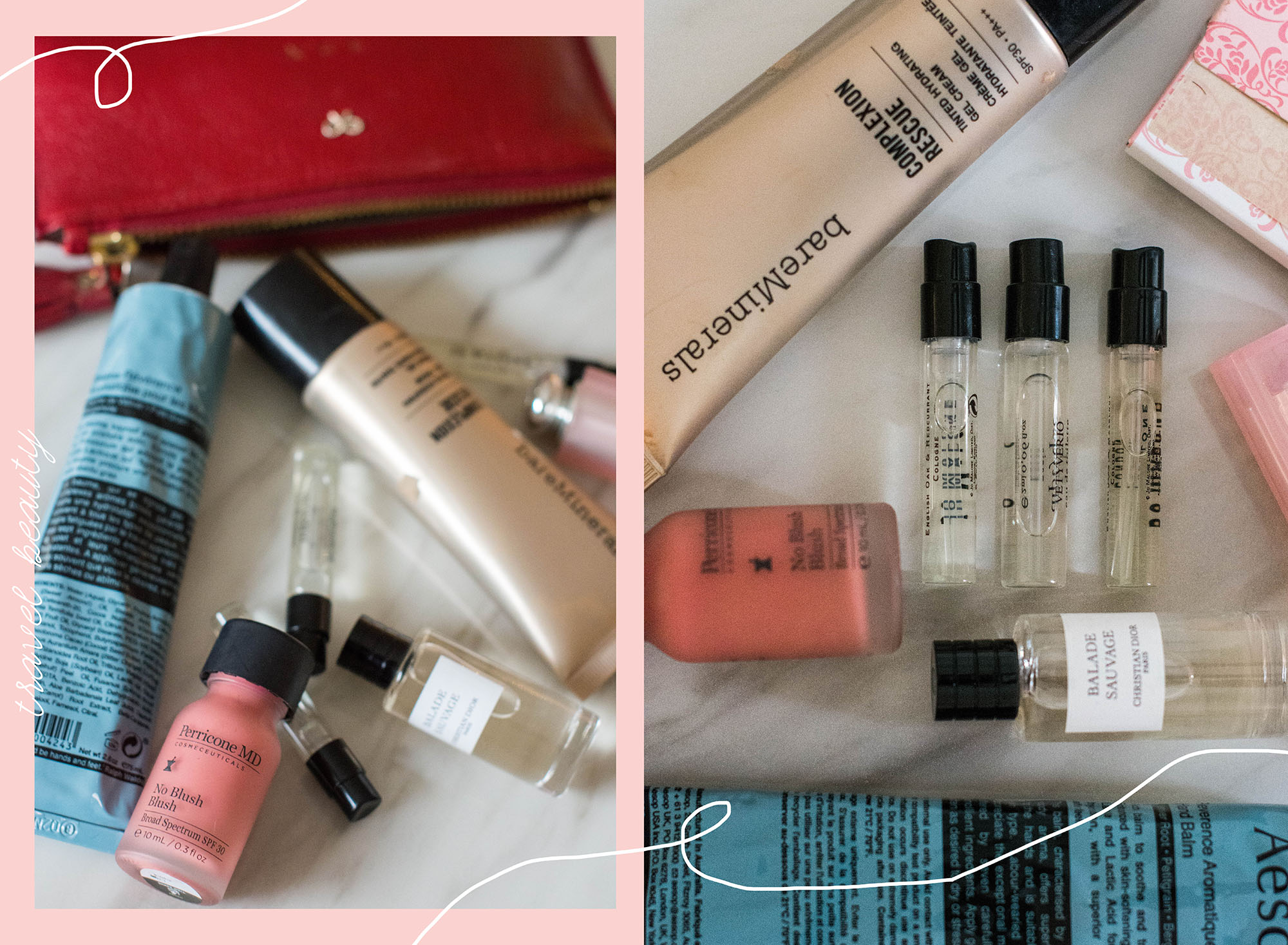 Travel Beauty: 100 ML & Under
Recently I took a trip to Barcelona for a dear friends bachelorette. I realised when I was packing that all my beauty products had to be 100 Ml or under! (We had booked a hand baggage fare only!) Much to my surprise I realised that a lot of my favourites, for both short and long haul flights, as well as holidays in general, were under 100 ML! I wanted to share some of my favourites with you right now for your next holiday. In flight beauty can be tricky but with the right products, your skin will always be glowing!
The DHC blotting paper is a favourite for oil build up through the flight but also when you're out and about on your holiday. Aesop's face cream and hand balm are both incredibly moisturising and help hydrate your skin when a flight will dry it out. Don't forget to hydrate your lips with the Dior Lip Glow, which even has a gorgeous tint! 
I like a little coverage on my face as well but when I'm on holiday I don't like to wear foundation. The Bare Minerals BB cream is hydrating and also provides the perfect amount of glow and coverage. Perricone MD has one of the best liquid blushes, that is kind to skin as well and can be doubled up as a liquid eye shadow if you feel like experimenting! 
Lastly, travel perfume is a favourite of mine. I usually ask for testers whenever I buy my favourite perfume, but these two that I've listed below are both amazing options! 
Click the + icon on each product to shop!
What are your favourite travel beauty products?