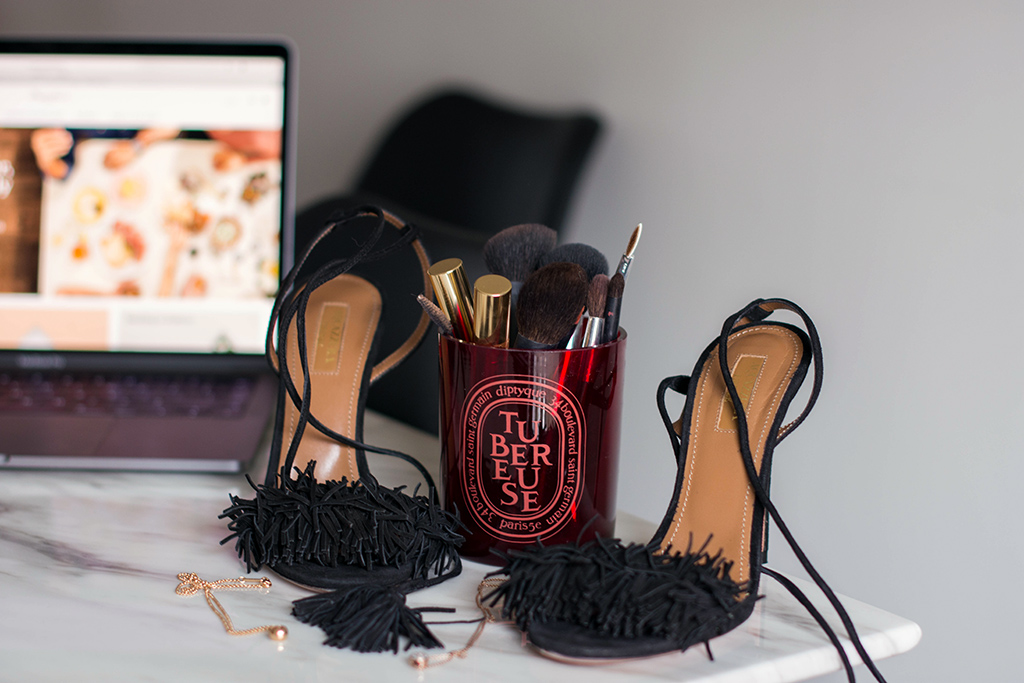 Thank you Paperless Post for partnering with me on this post. All thoughts and opinions remain my own.
How To Get Ready For Your Next Party with Paperless Post...
Whether you're attending a party or or event, or whether you are hosting one, getting ready is a big feat. There is so much planning that goes into the event before, during and even after. As someone who has held many a dinner, party and event already, I've picked up a few tips that are the building blocks to success regardless of what you're doing. The lovely people over at Paperless Post have teamed up with me to share with you how to get ready for your next party or event. Keep scrolling for my top 5 must do's, whether you are a guest or a host!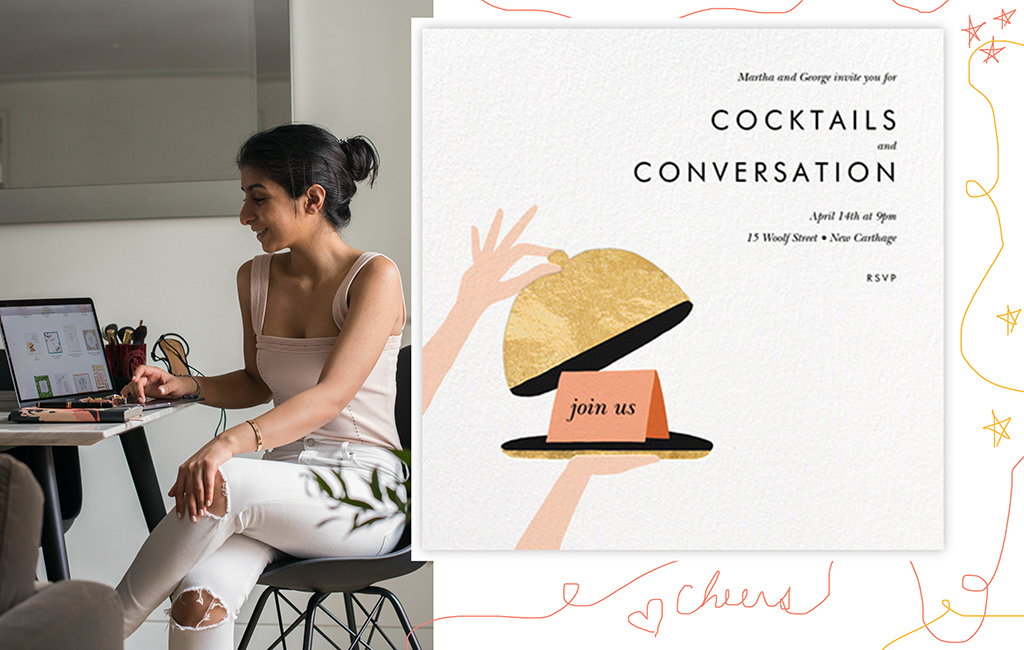 Irregardless of whether you are the host or the attendee you must plan in advance! As a guest, this means planning out what you're going to wear, how long will it take for you to get there and do you need to take anything for the host in advance! This equals you saving a lot of time on the day, not scrambling around but rather getting ready calmly and feeling and looking your best! 
As a host, you need to plan out not only what you're going to wear, but what you need for your event. Create a to do list and make sure to strike it all off before your event! Most importantly, remember to send out a save the date and an invitation to your guests with all the details they need. What's lovely about doing this is that it's a lovely personal touch for everyone attending and it keeps your event in their minds! Paperless Post have so many different options for beautiful cards that you can send! 
When a host puts down a dress code be sure to follow it. Solely because by doing so you are helping in creating the mood and ambiance for your host and their event. If the dress code is formal, don't come in a tee shirt and jeans! Be sure to respect the wishes of your host! As a host, I find that dress codes help your guest understand the mood of your party and can prepare and plan in advance accordingly!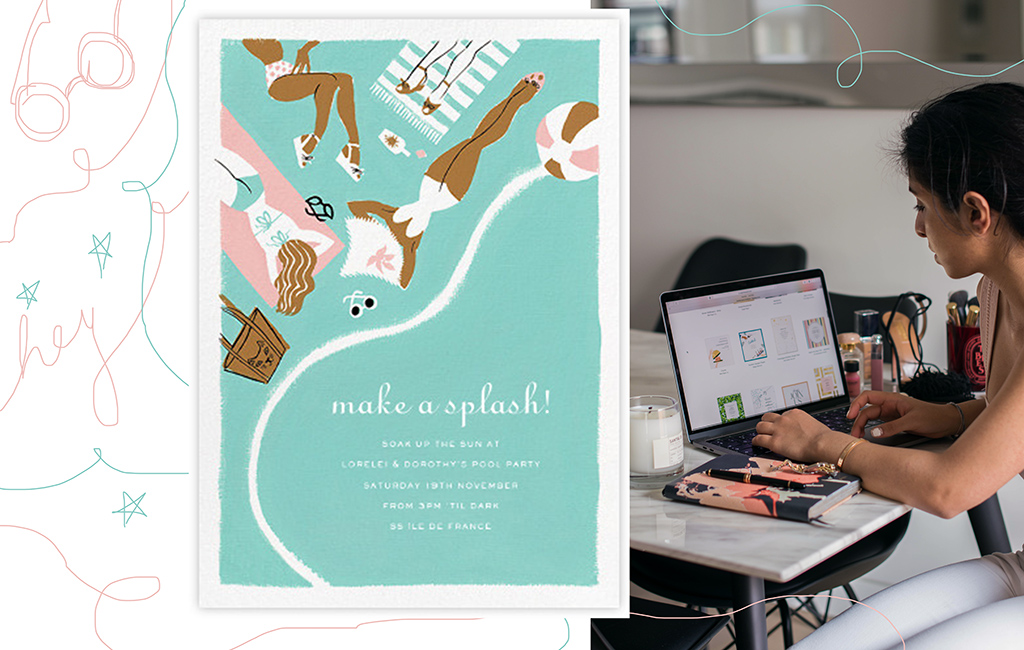 I literally cannot stress this enough. Be. On. Time. I grew up in India which runs on its own seperate timing. We call it Indian Standard Time where everyone arrives at least half an hour late. Please, do not do this. As a guest, be sure to arrive at the time that is specified, or 15 minutes later if it's a dinner at the latest or maybe a bit later if it's a party! It's super rude to keep your host waiting for too long! 
If you are a host, be sure to be ready for your guests a few minutes before the specified arrival time. In case you do have guests who are not on time, try and be as gracious as possible! You are the host after all! 
One of the key things that make a good host is being attentive. As a host, you should know whether your guests have any allergies, who speaks to who? Who do you think would get along? Be sure to speak to everyone but also to make sure that everyone is comfortable and having a good time. Although this means being on your feet a lot, I find the thrill of being a host exhilarating! This also means being as understanding to your guests needs as possible. Someone needs to leave early? Someone needs something specific? Try and accommodate them! 
As a host, you need to be attentive as well. Be mindful that the host may take some time to get to you, but also that you are at someone else's event and you need to be aware of that!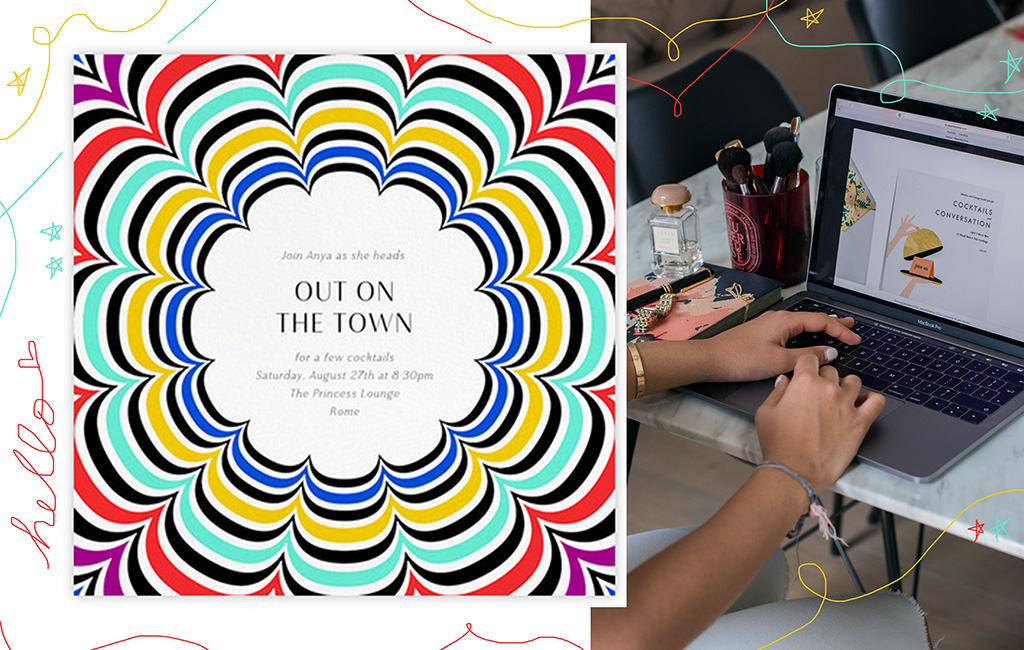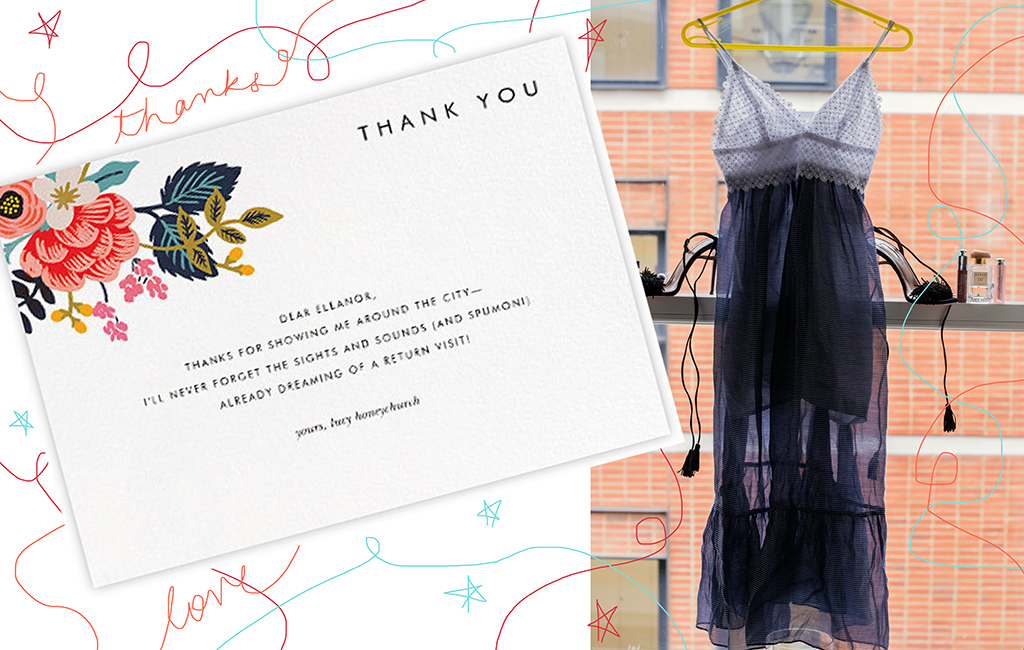 This is probably one of the most important points. Regardless of whether you are hosting or attending an event never forget to say thank you. As a host, regardless of whether your guest may have to leave early, come late, whatever it is, never forget to say thank you to them for making the evening special. As a guest, you should always be gracious and thank your host for the lovely evening. 
I find that one of the best ways to say thank you is through a card. Paperless Post let's you send out a thank you card either as a hard copy or straight to an email! How handy! 
What are your tips for getting ready for an event? Do you prefer e-vites or physical ones?