Three Steps to the Perfect Wing
The winged eyeliner look. It seems almost impossible. We get up to the mirror, eyeliner in hand, deep breath and then suddenly we get shaky! Trust me, it's not as intimidating or as hard as you might think to get the look just right. So much so, that it's my go to when I have a night out. I love this look because you can have so much fun with it! It really makes your eyes pop as well. You can go for a thick line with a big flick for a dramatic look, you can experiment with colours, or you can go for a thin line with a smaller flick for a more subtle look! Either way, getting your basics down for the perfect eyeliner wing is important and here's how you achieve this beauty look!
Okay here we go! At this point, if you were going to put any eye shadow on, it should be on already! (Would you guys be interested in a post about how to make your eyes pop with eye shadow?) Look at your eye, where do you want the wing to end? Make a dot with your eyeliner at the spot where you want the tip of your wing to be. Remember, your flick goes upward so keep that in mind when making the dot!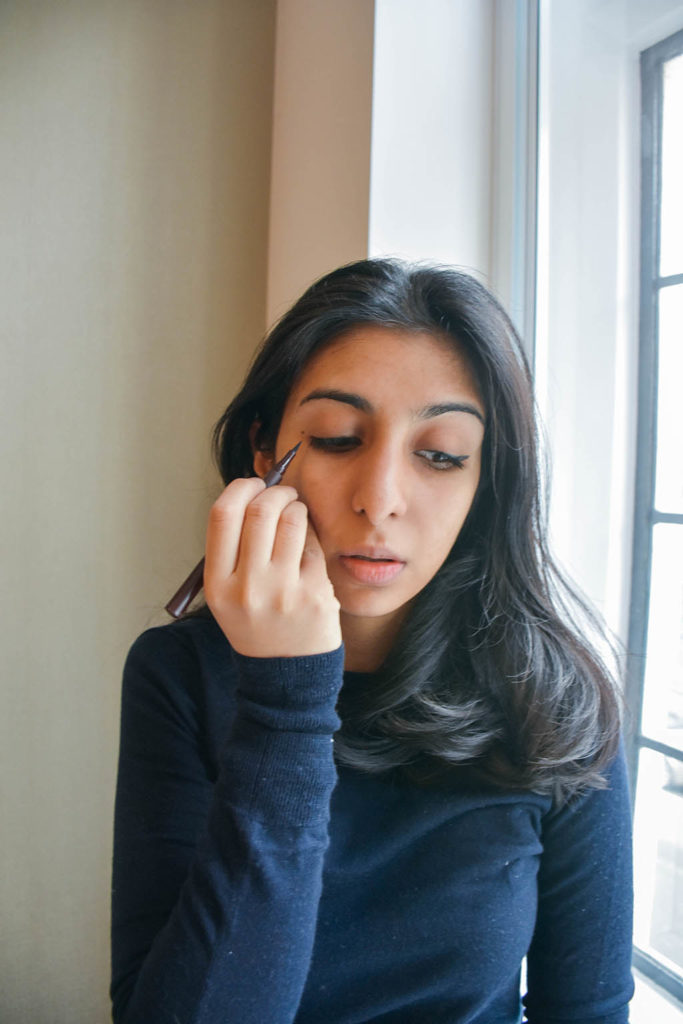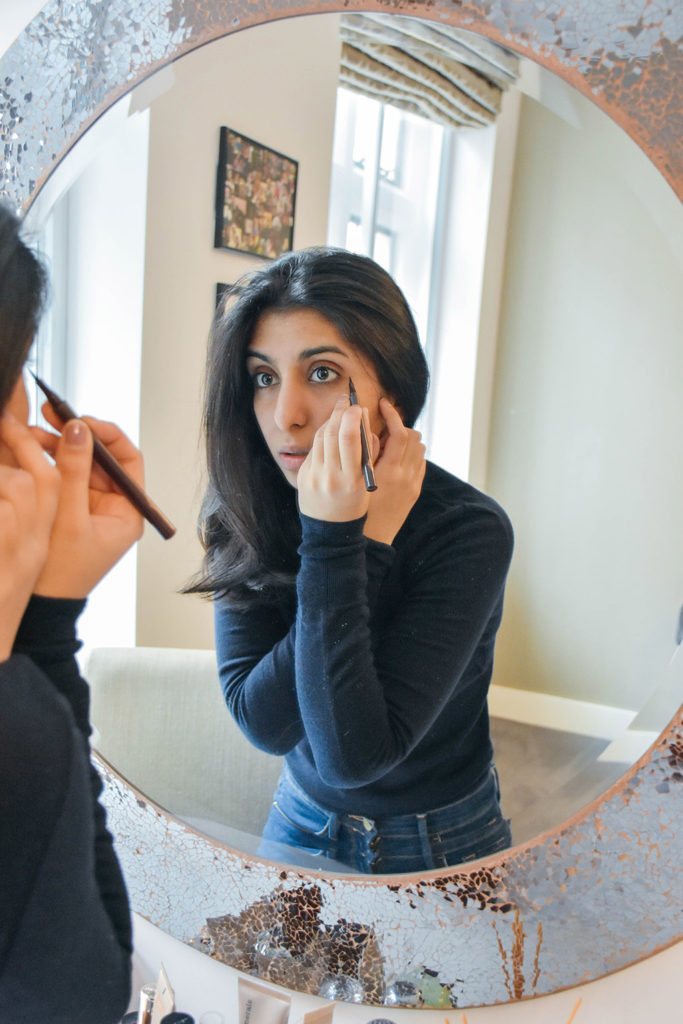 Now, from the dot that you just drew, draw a line towards the middle of your eyelid. Don't worry that there is space between the end of the lid and the line - you are going to fill this in! Go back to the tip of the wing and start to fill in the gap. You'll see your wing take shape and the line will also become more defined. 
Now from the centre of your eyelid, make an even line to the inside tip of your eyelid to complete the wing! Voila! So simple! The key is to just start from the end and go from there! 
What are your tips for the perfect winged look? Favourite products?