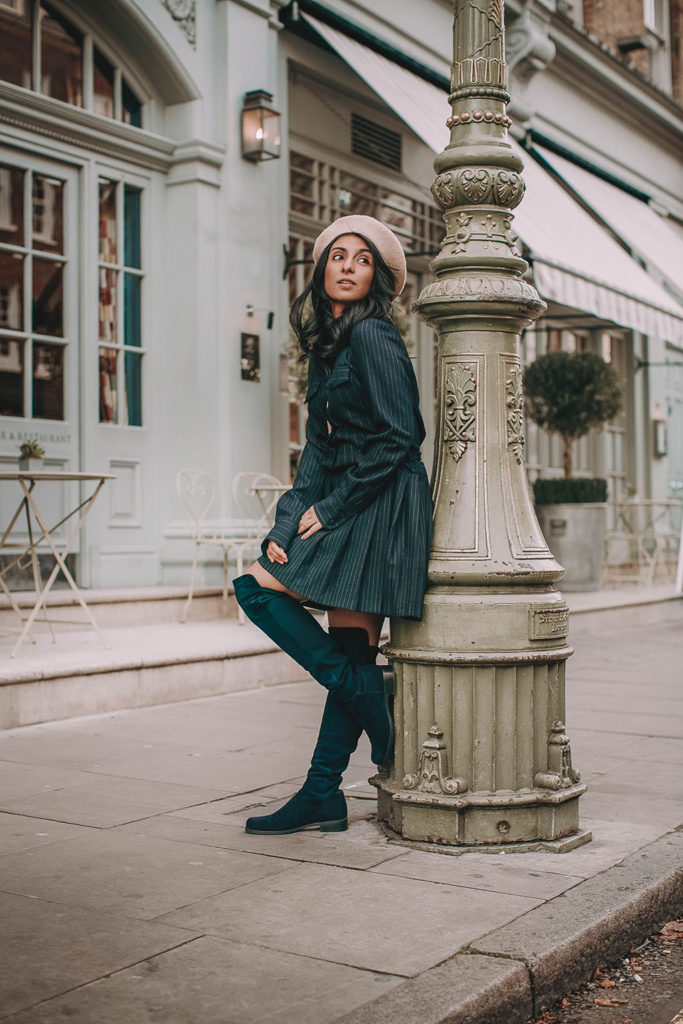 Any Outfit Can Look More
Than It Is With These Tips...
One of the questions I am constantly asked is where I shop for clothes. A lot of you expect me to churn out a list of designer brands and are most surprised when I tell you that the sweater you adore is from one of my favourite high street stores! Making your outfit look more expensive is much simpler than you think and you don't need to break the bank to create that must have look of the day! I love to mix high street with high end, to create outfits that can be recreated for every day. When I'm mixing up different pieces, there are four tricks that always make my outfit look more expensive. Read on to find out!
1. Classic Colours Will Never Fail You
Neutral colours (think black, white, grey, earth tones, navy) never go out of style. These are the kinds of colours that match with anything. They are also the pieces you will use the most! These are also the colours that look the classiest and will automatically make your outfit look more expensive. Neutrals also look great on every skin tone and are universally flattering, which also make your look more luxe. A classic colour will always look more expensive than one that is trend-driven!
2. Be Aware of Patterns
Certain patterns are effortless and therefore always in style, no matter the season. Stripes are one such pattern. You can combine different types of stripes or simply wear one striped piece. Regardless of whether it's from Zara like my dress here, or somewhere else, a pattern that is so chic and always in style, will always look more expensive and put together. If patterns are not your thing, don't shy away from textures like cable knits and silk.
3. Monochrome
Taking a cue from point one, an easy to way to make a neutral more interesting is by creating a monochrome look. You can try a camel top to toe look for a super luxe look or go all navy for something a bit more laidback yet luxurious, like what I've done here! A monochrome look is a no-brainer way to make your outfit seem more pricey than it was. Just be aware of the shades you are combining; avoid combining shades that are too far apart on the colour scale!
4. Invest in Accessories
If there is ever anything to invest your money in, it is accessories. Accessorise, rather than clothes, will last you a lifetime. A lot of my bags have been passed down to me by my mother and I hope to one day pass them down too. Well made shoes and bags will always draw positive attention and create a more luxurious look and feel to your outfit. Remember it is quality over quantity when it comes to these things. Your accessories do not need to be designer for them to be good quality either! A lot of premium brands like Sandro and Theory make beautiful bags and shoes too!
I always define my style as "laidback luxury" but a luxury for me isn't just about the name on the label. Luxury is about how something looks and feels on you; it's about having the best piece for yourself. Your favourite sweater might be from Topshop but if it makes you feel like a million bucks, that's a luxury too! I hope that I can remind you all that you don't need to be wearing a dress from the runway to look beautiful. It could just be from the rack at Zara, but make you smile just as much!