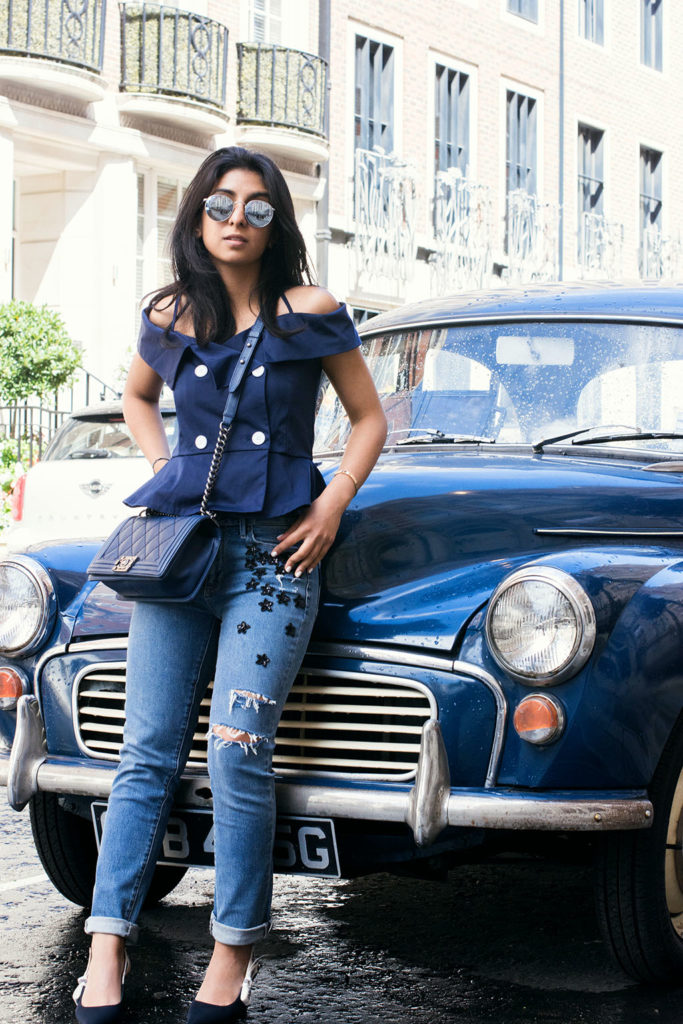 A Blue Monochrome Look is Always Stylish...
Although a monochrome outfit seems intimidating, wearing one shade in one look is actually a very easy way to elevate your look
. It's no wonder that it's a street style favourite! I'm here to show you a monochrome outfit idea with one of the trending colours for the next season, blue.
(Think Dior F/W show - every beautiful shade of blue!)
There are a few key tricks and tips to keep in mind when wearing a monochrome outfit.
Firstly
, remember that it doesn't all have to be the same shade. If you opt for cream, each piece can be a varying shade. In this case, my blues are all different shades but they all come together to create the same chic effect!
Secondly
, pay attention to the shapes and cuts of your pieces.
The trick to wearing and pulling off one colour is making sure that your silhouette is flattering
. I love the cut of this blue top but it needed something very fitted at the bottom. 
Lastly
, wear it with confidence! Although monochrome may seem intimidating, once you wear it you
instantly
look chic!
Don't be afraid to try the look, it's a tried and tested favourite -
just
find the right colour for you, even if it's black, and go for it
!