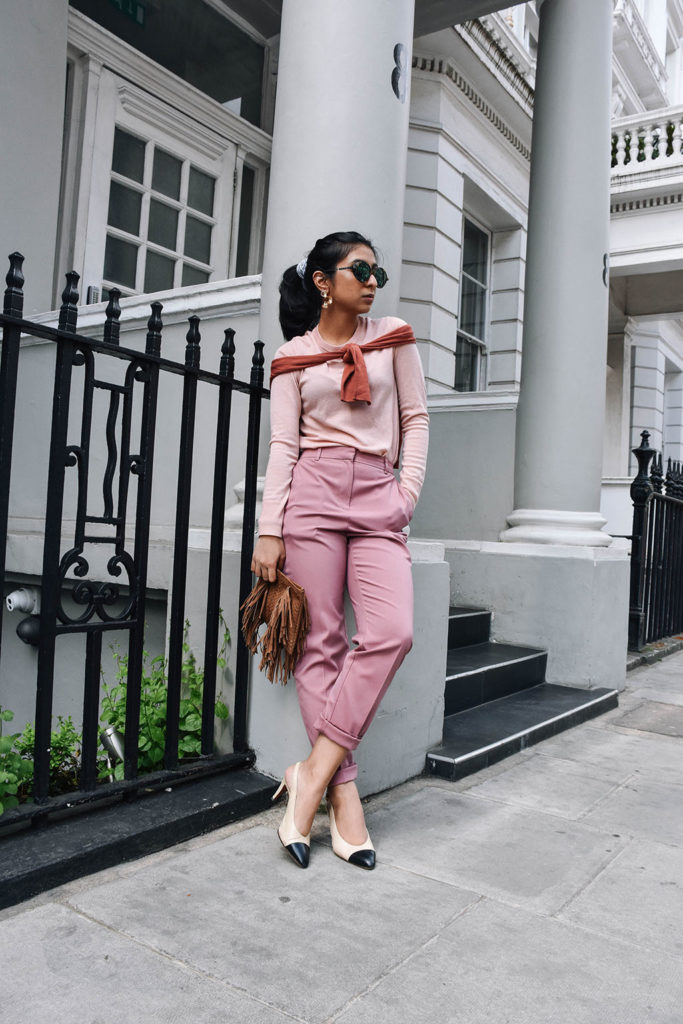 Everyone's favourite colour right now, Pink.
There is no denying that I love the colour Pink. I even have an entire Pinterest board dedicated to the colour. Of course, wearing pink on a regular basis and looking chic and refined can seem like a challenge but I'm here to show you how to wear pink, the street style way. Although the spring sunshine is here, it can still be a little bit chilly and as much as I want to shed all my layers and slip into summer dresses, we still need a couple to get us through the day. With that being said, I like to inject some fun into them with only the coolest colour right now, Pink Duhhhh. 
To battle the impression of looking like a Barbie doll, I opted for some darker shades of pink mixed together. The subtle shades complement each other without overwhelming the look. To balance this all pink look, I added some touches of beige and black with my shoes and one of my favourite new bags. I was lucky enough to grab the last bag in this style and I have been attached to it ever since. I find that the tassels on it are perfect for summer! 
So, this is how I wear pink right now, is this how you would wear it too?