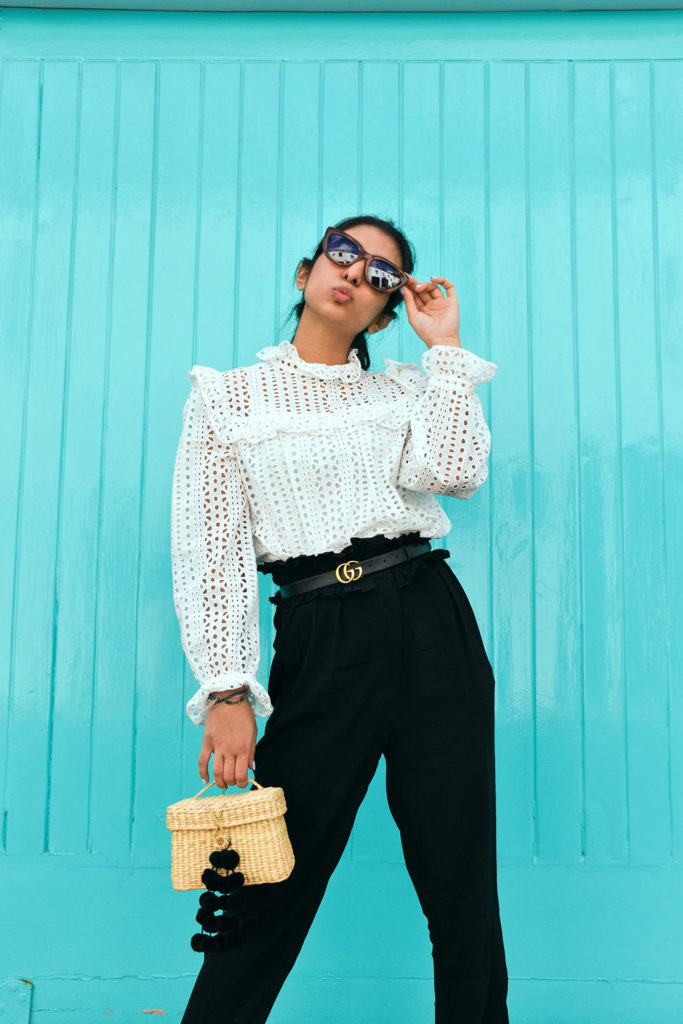 One piece, so many outfit ideas.
We all have those pieces in our wardrobe that whenever we wear it, and no matter what we wear it with, it looks fabulous. The lace top is one of those pieces that you need in your summer wardrobe. I picked this particular one because I loved the laser cuts and the ruffles. It's one of those pieces that I know I could wear with anything and it would look great. One piece; a hundred outfit ideas. It's pieces like the lace top that let you create effortless outfits that are still trendy.
I paired my lace top with some high-waisted black trousers. I loved how sleek the combination looked together. Of course, I had to add the TSS touch to it with a pair of sneakers. To really make the look perfect for a day in the sun, I went for my adorable little straw bag! As the weather gets warmer, I would love to pair this lace top with a denim dress or even a little mini skirt! If you're feeling really creative, it would look great under a pair of overalls!
How would you wear it? Do you have a lace top you love?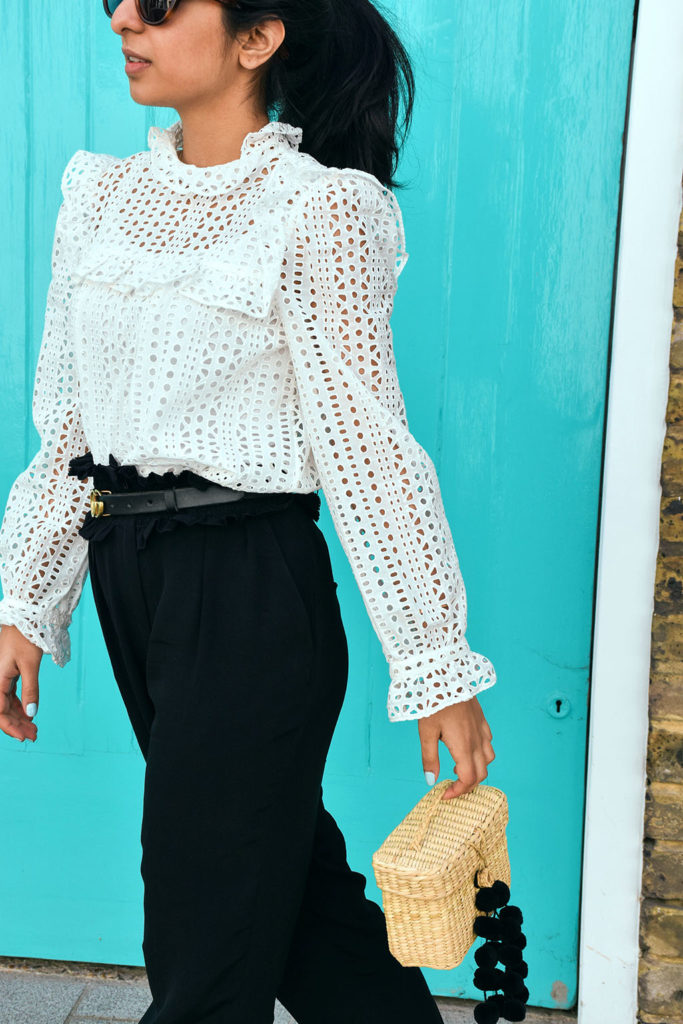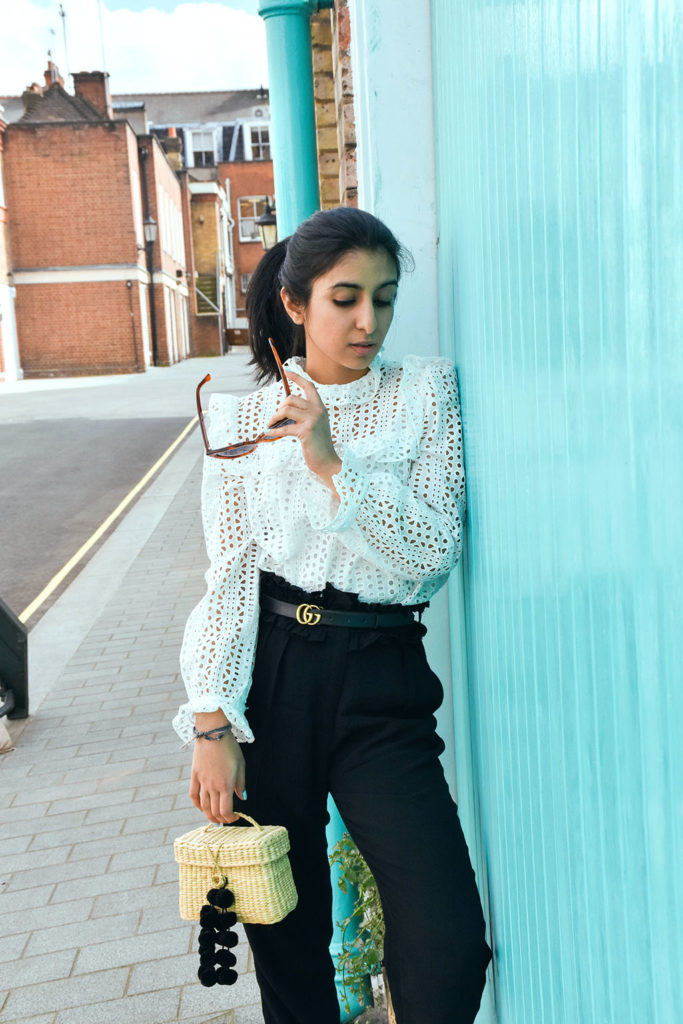 How would you wear a lace top?