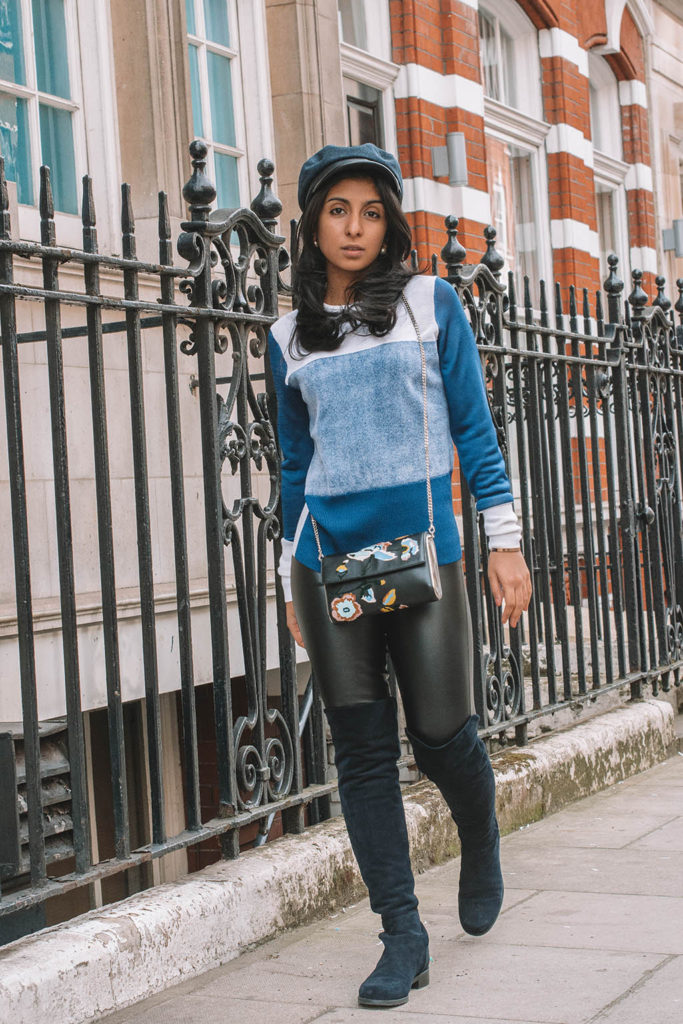 Here's A Pair of Pants You Need...
About two years ago I bought a pair of faux leather leggings from Topshop. I did not anticipate how many compliments I was going to receive when I wear them, nor did I anticipate how many people would tell me that they were too afraid to try them! Leather (faux!) pants are not something to fear, rather something that you need to have for a stylish winter wardrobe! Here's why:
Firstly, pants like these can really upgrade your usual sweater and pants combination because of the gorgeous texture! It makes your usual outfit so much more interesting and luxe!
Secondly, leather trousers come in so many different fits now that there really is something for everyone! Mine are super skinny because I love that I can style them with chunkier knits. They are also available in straight cuts or flares that have a bit more room!
Lastly, they are one of the most versatile pieces I own! As the weather continues to get colder (let's get real, winter is here in London) leather pants are something I can wear day or night, meeting or drinks! Now that's a pair of pants worth having!
I paired my leather leggings here with one of my favorite new sweaters from Rag & Bone. I love the gorgeous color block and the shades of blue! I just had to pair the sweater with my current favorite baker boy hat from ASOS! The fit of my leather leggings made them perfect to pair with my cute new OTK blue boots! I got these last week and haven't been able to take them off since! Did you see me get them on my vlog? Watch it all here!
Do you have a pair of leather leggings or leather pants that you love? Are you going to get a pair?