The Spots You Want To See...
There are certain patterns that never go out of style. Stripes, checks, and the latest addition to that list is leopard print. Season after season, we see it on the runway, we see it at our favourite high street stores and on our favourite street style stars; there is no escaping leopard print. That's why you should embrace this print! Trust me, I wasn't 100% on the bandwagon. In fact, when I met my dear friend Sophie from Silk & Strands some months ago, I was convinced that a print like this, on a coat nonetheless, was not going to suit me! But, what do I always say? It's all about taking risks and being a little fearless when it comes to your style! I've always loved the print, so why not give it a shot!
When I found this jacket from By Malene Birger, I knew I had found the perfect piece to ease me into this pattern. After this, I've been all about investing in leopard prints more! From skirts to tops to coats, it's a pattern I think we should all have in our wardrobes. If you are like me and are initially hesitant about a pattern as bold as this, I have some tips for how to style that leopard print coat, skirt or top you've been wanting so badly.
Firstly, be mindful of the other colours you are pairing your leopard with. I would avoid anything too bright and stick to neutral or jewel tones like beiges, blacks, whites or even maroons! The more neutral the colours, the more likely your outfit will stand out in the right way! Secondly, be aware of textures as well. Try to keep other textures to a minimum as I have done here. Other than my leather boots, I really let the jacket do most of the work. Lastly, be confident! The easiest way to pull of a star print like this is to wear it with confidence. Trust me, no one will doubt it, and you can totally rock it!
I've linked to some of my favourite leopards print pieces that are available right now. I've picked these because I love how luxe they look and would be super easy to style!
How do you wear your favourite leopard print outfit?
Photos by Anastasija Je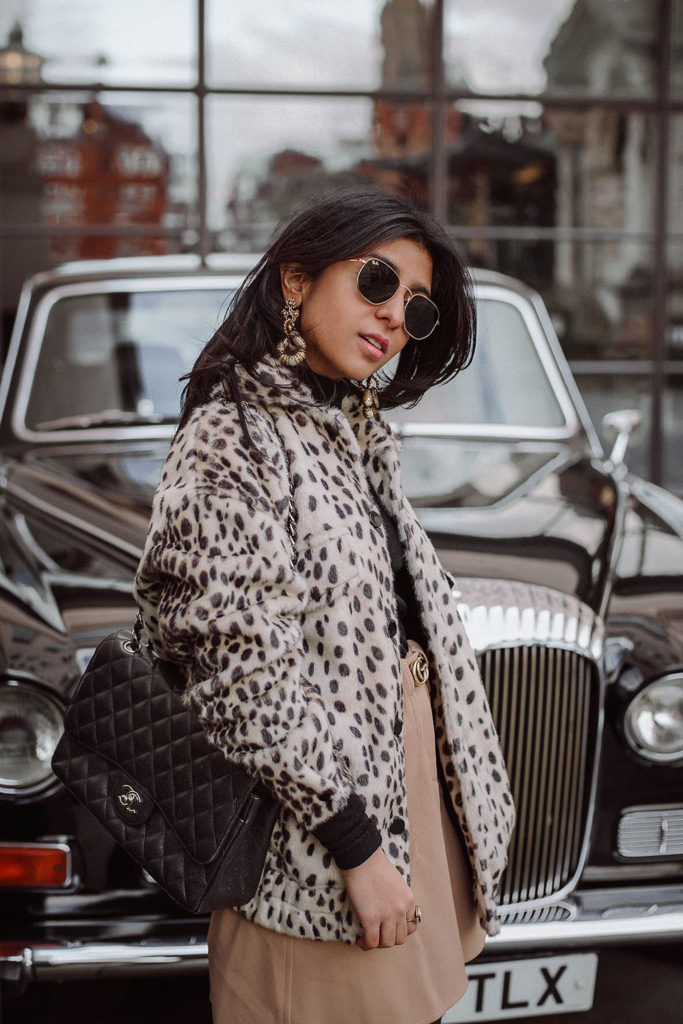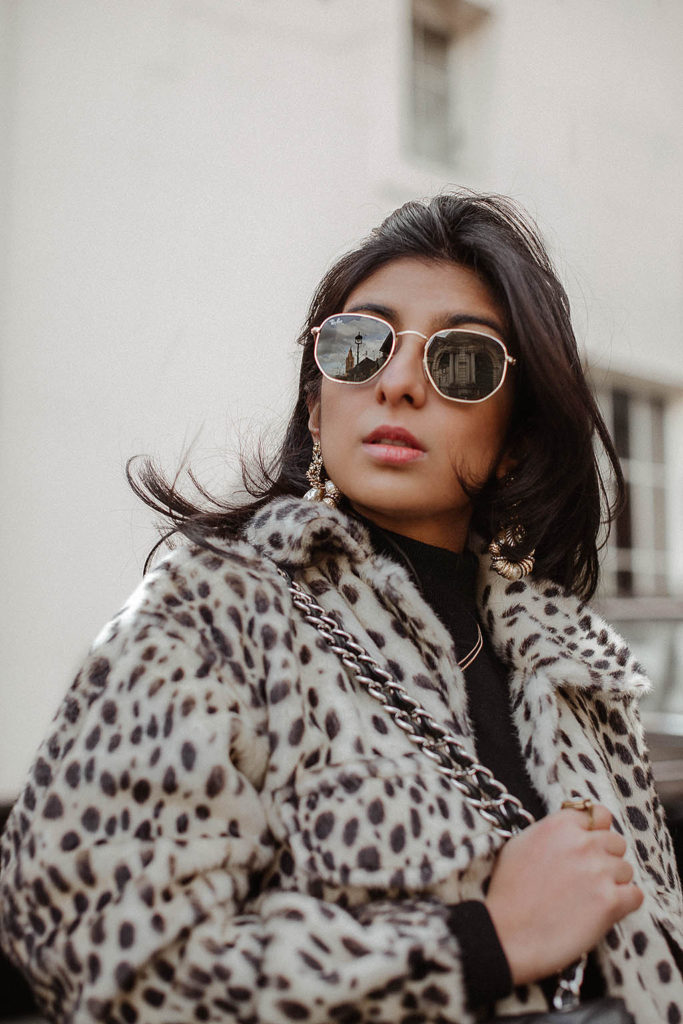 Some of my Favourite Leopard Print Pieces