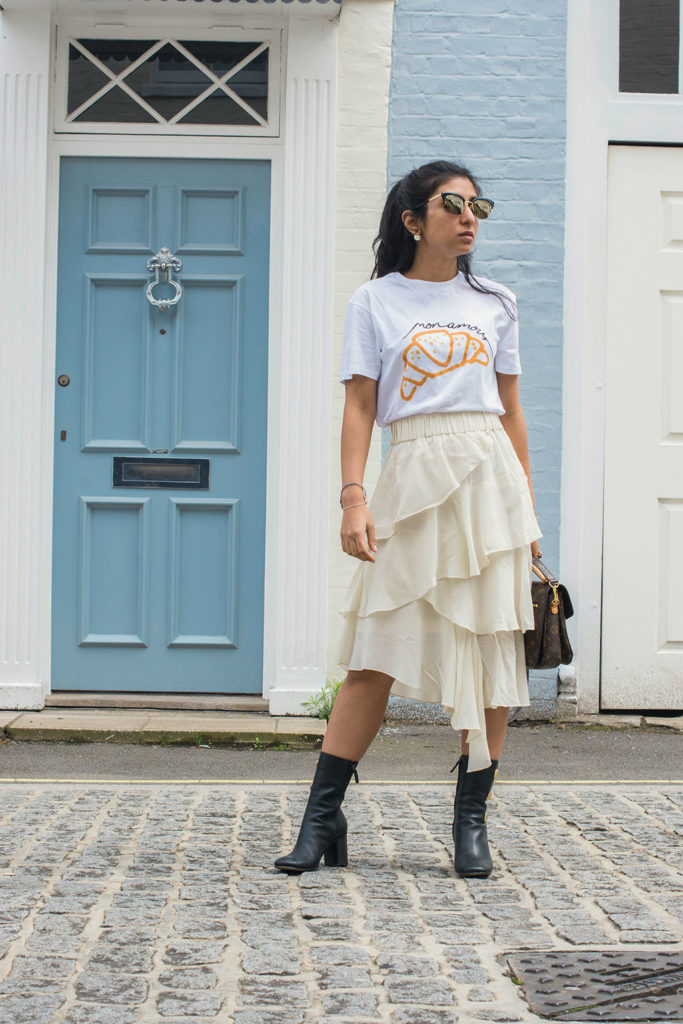 My New Favourite Slogan Tee...
Slogan tees are a favourite for 2017 and it doesn't surprise me one bit. Not only are slogan tee's a street style favourite, but they are my favourite too! We've seen our fair share of slogans with a deeper meaning attached at Dior and Prabal Gurung. We've seen logo mania at Gucci and now the options for what you can have emblazoned across your tee are endless. I've dipped into all off the above and when I saw this Ganni tee I knew I had to have it.
For those of you who didn't know, I'm actually a massive foodie. I love my food. I love to cook as well and breakfast has to be my favourite meal of the day. My all time favourite breakfast is a croissant and a coffee. Of course, a tee shirt dedicated to croissant is one that I have to have. Croissant, mon amour? Duh! I love that slogan tees are a way for us to express ourselves with fashion in a more obvious way. You can tell the world your thoughts, feelings, likes and dislikes. I love the contrast of mood between the tee and this feminine Isabel Marant skirt. (Another current favourite!)
I also have been wearing these Chloe boots on repeat - can anyone else believe that it's already cold enough for them
?! I love the edge they add to any look though so I'm not complaining too much!