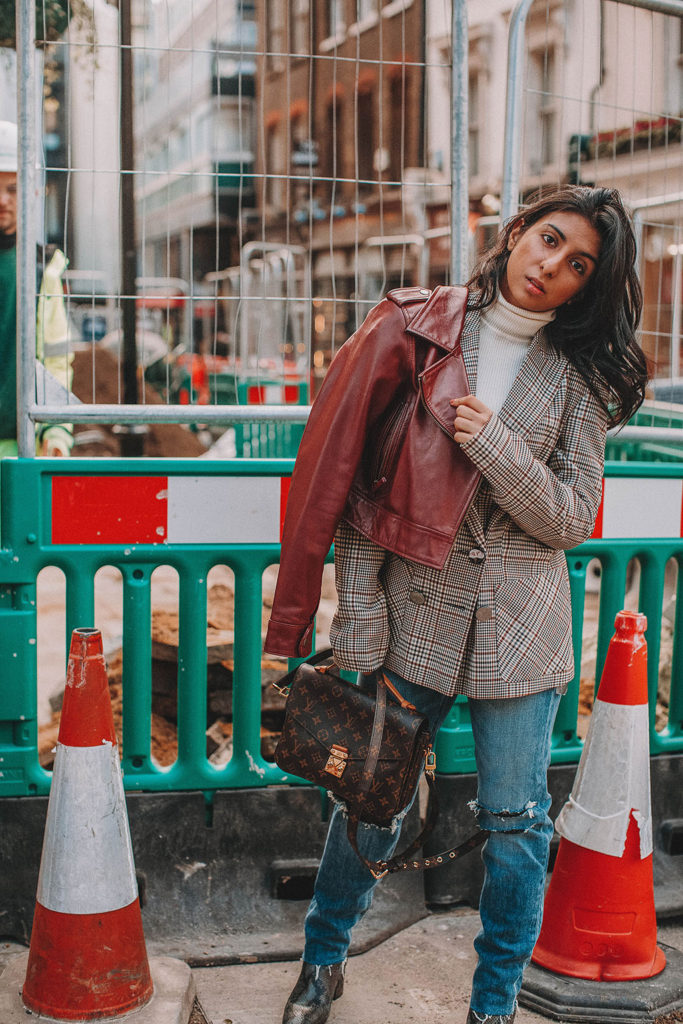 Happy New Year! I just wanted to say that I hope you all have a wonderful year. May all your dreams come true and may the year bring you lots of happiness and love! As we say hello to 2018, getting back into the groove of things can be overwhelming. Not only does the new year mean getting back to work, but it also means that we can't live in our Christmas jumpers and leggings anymore! Trust me, when I was staring at my closet this morning, I struggled to pull together an outfit, but one of my style resolutions for 2018 is to feel stylish every single day, no matter what I'm wearing. With that in mind, I wanted to share 3 tips that will help you start this brand new year in style, as well as make all the old pieces in your closet feel new again. Don't worry, you don't necessarily need a whole new wardrobe for your "new year, new me" attitude. Just follow these three tips and you'll be feeling as stylish as ever!
1. Layer old pieces to make them feel new again
If you live in a cold country like me, then layering is your best friend! Get creative with your layering to make old piece feel brand new! I layered a turtleneck, an old plaid jacket and an older leather one to create this look. By putting them all together in a way that I had not done before, they felt fresh and new! Why not try this combination with your favourite jackets?
2. Don't' shy away from colours
When the weather is cold and gloomy, we all can't help but reach for black and white. Rather than sticking to the greyscale, reach for some colour to brighten up your day! By making a statement with colour, you are sure to look stylish without having to try very hard!
3. Classics will never fail you.
Never underestimate the power of a classic piece. A turtleneck, a plaid blazer, a leather jacket, blue jeans.All the pieces I'm wearing are classic pieces and when combined they make for a no-fail outfit combination! Remember, by pairing together classics, you can come up with so many wonderful winter outfit ideas! Classics aren't boring, classics are essential!
Another one of my style resolutions for 2018 is to really use each and every piece in my wardrobe! This outfit really started me off on the right track. What are your style resolutions for 2018?