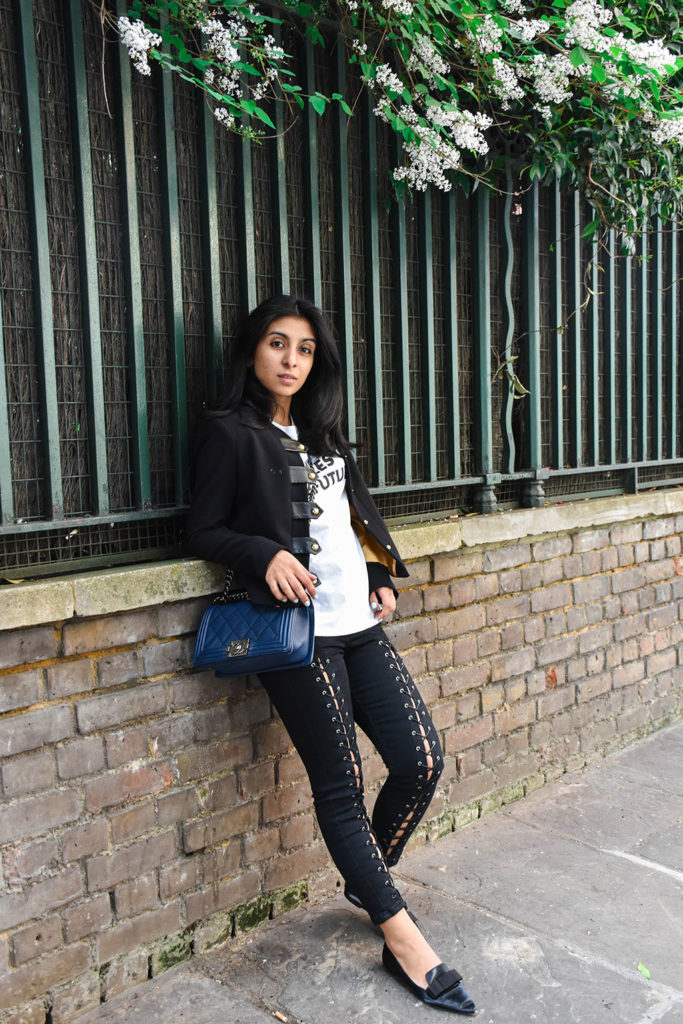 They've flooded your Instagram feed and make you rethink embellished denim altogether. Lace up jeans are the kind of pair that you aren't 100% sure if you're going to wear or not, but I guarantee you can rock them! I was so excited when I finally found a black pair at Topshop and I snatched them up immediately. Since these jeans are such a statement pair of denim, I wanted to make sure that the rest of my outfit wasn't too overwhelming. At the same time though, I love how edgy and fierce the lace up details are! I paired my new jeans with a statement t-shirt. The t-shirt's slogan is quite minimal so it doesn't make the outfit look like too much! 
To pull the whole look together, I pulled out one of my older blazers and I was ready and feeling as bold as ever! I love that my blazer and shoes are a little bit more classic where as my jeans and t-shirt are trend driven. I think the best way to wear trends like lace up jeans and embellished denim is balancing the pieces with classics.  How do you guys feel about this trend?
PS: I love covering trends like these but stay tuned for a very special post coming your way about the classic denim jeans that you cannot live without

. Get ready for the best fit of your life!