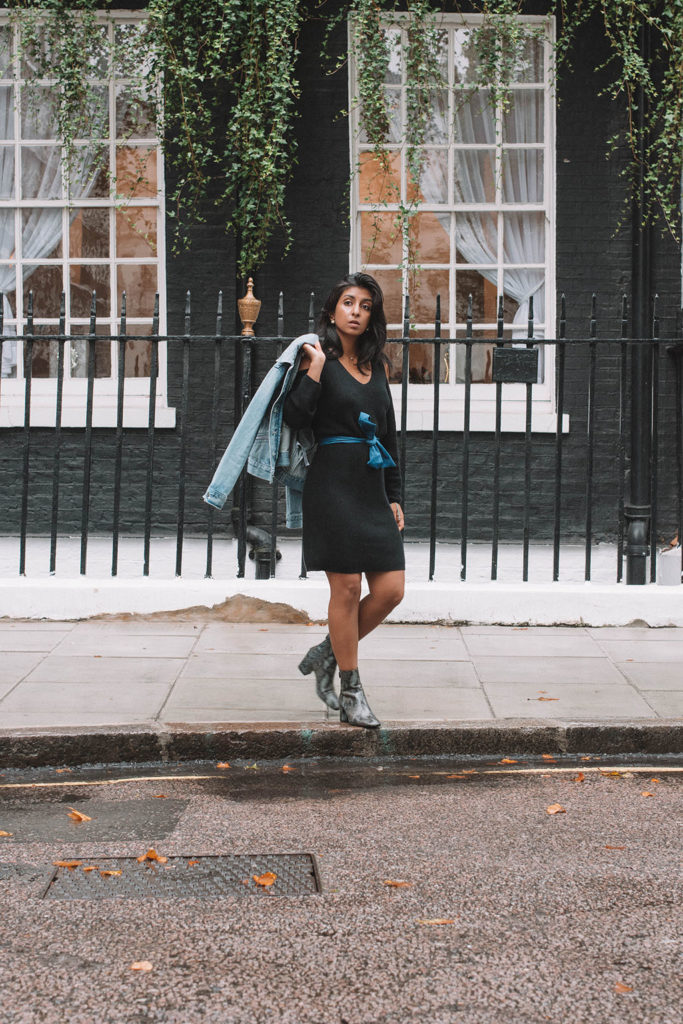 Sweater Dress for Sweater Weather...
The sweater dress is one of those pieces that we all are secretly waiting to wear. The minute the leaves turn golden, the first thing that comes to my mind is a sweater dress outfit! Although our old autumn pieces can start to feel a bit old or dated, adding life to them again is so simple! I always find that an easy way to make a basic piece feel extra stylish, is with the right accessories!
For this look, I wanted to highlight that transitional feel so I went for accessories that were lighter; denim based! I used the belt to create a new silhouette and added some definition to my waist. The denim jacket is a great way to layer up and still look effortlessly cool!
I love these boots so much they have become a quick favourite! They go with everything and immediately make my sweater dress look cooler! I'm actually going to a special pre-fashion week breakfast held by Seven Boot Lane so tune into my Instagram to see how I style them today!
How are you wearing your sweater dress? Are you ready for sweater weather?