We all know what it's like to wake up in the morning and think "What in the world do I wear today?" With a new season here, our wardrobes need a small spring update so that no matter what you may put on, uniform or not, your look is spring ready! For this season, there are five essential pieces that you need to create the perfect spring look - mix and match them, wear them all together like I did, or spice up your jeans and tee combination with one of them! No matter what you're doing, these five pieces are a great way to refresh your spring wardrobe and spring look without having to break the bank! (There's something for everyone!). Keep reading to see my five essentials to refresh your look this spring, along with some other picks that fit the bill!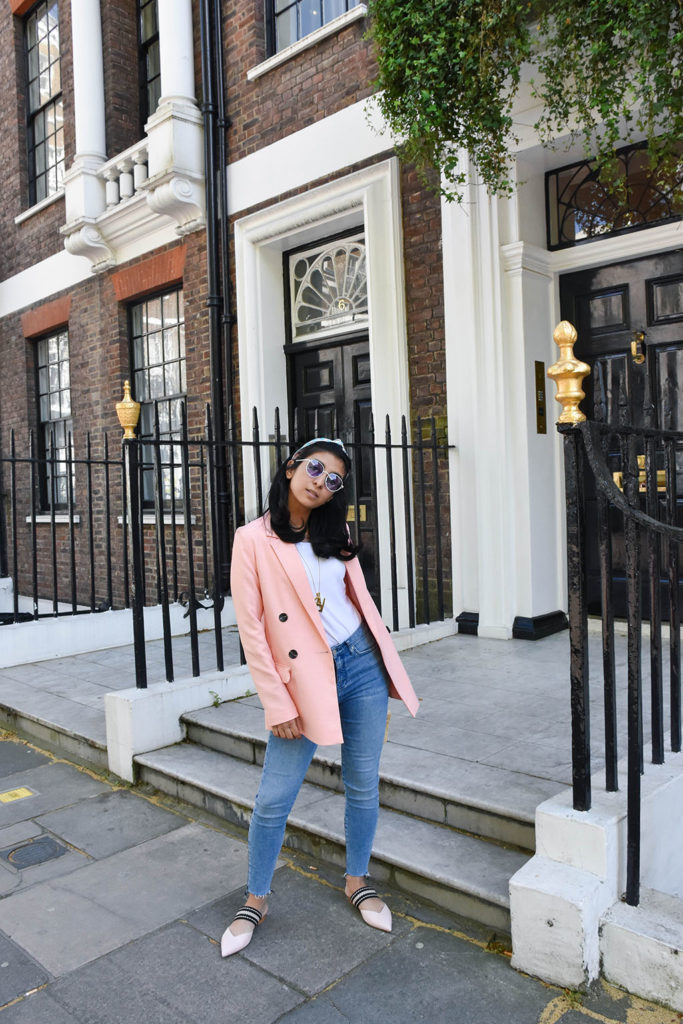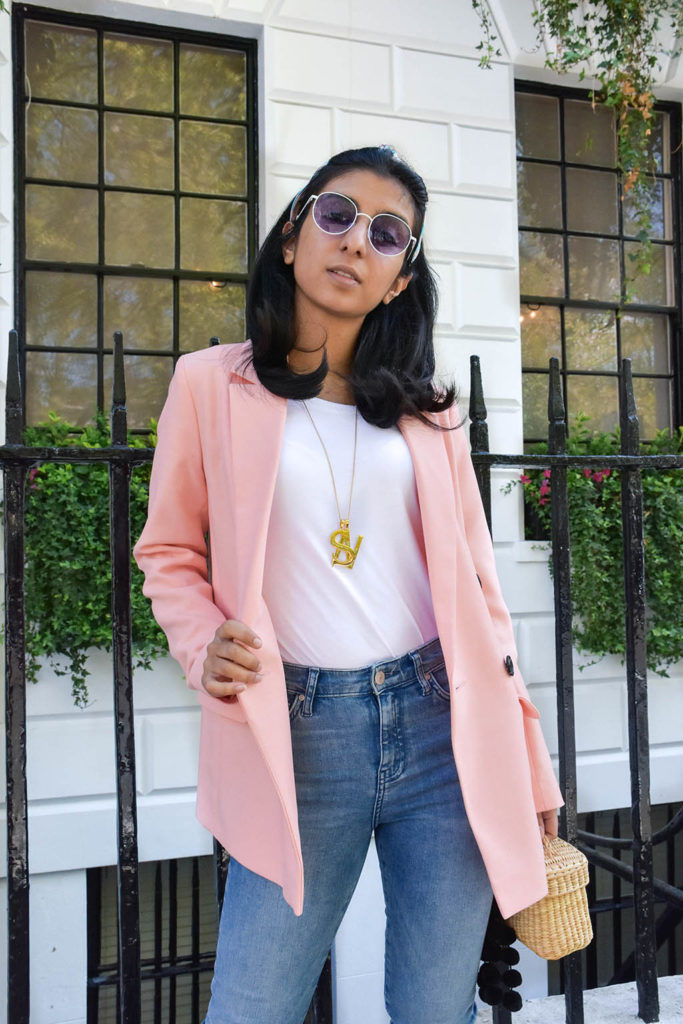 The blazer is a capsule wardrobe must have and for spring it gets a colourful update! Ditch your black blazer for a coloured one (preferably a pink or yellow one!) for an instant and fresh update on any look! That burst of colour is sure to make your outfit stand out in a timeless way, no matter how simple! How's that for a quick outfit formula for those hurried mornings?
Click on the image to shop the piece!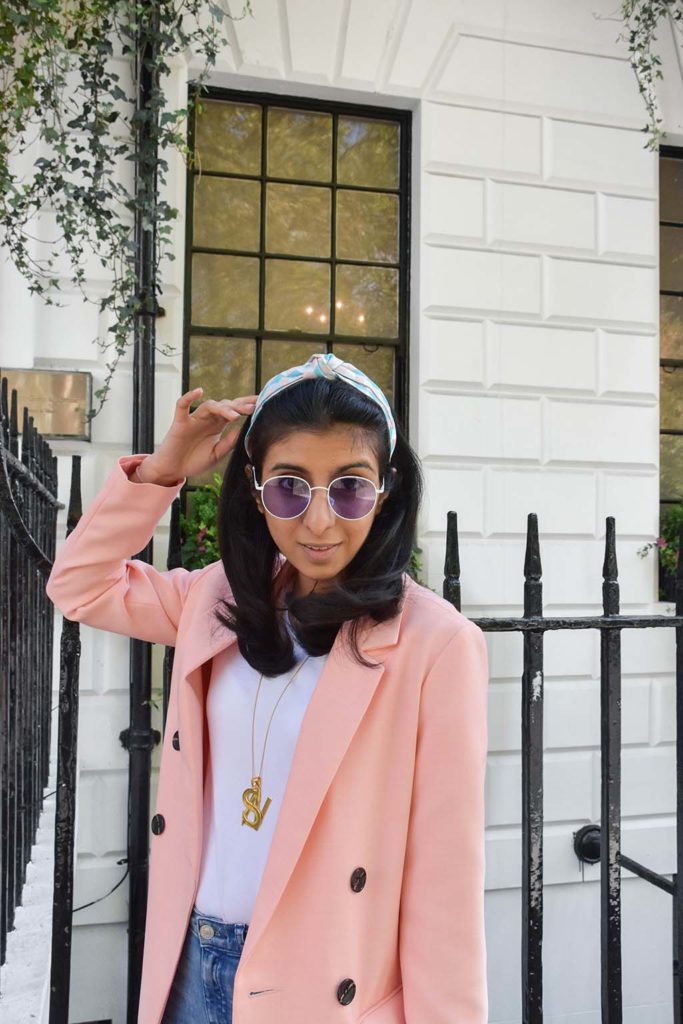 If you haven't noticed already, tinted sunglasses are having a huge moment. That retro feel is back and it's here to stay for a while judging by some of the collections for F/W 2017. I love the pop of colour they add and that effortlessly cool look they give any outfit! Only thing - be careful not to stare, you can see right through! That happened to me only yesterday! Did you see it on my Instagram stories?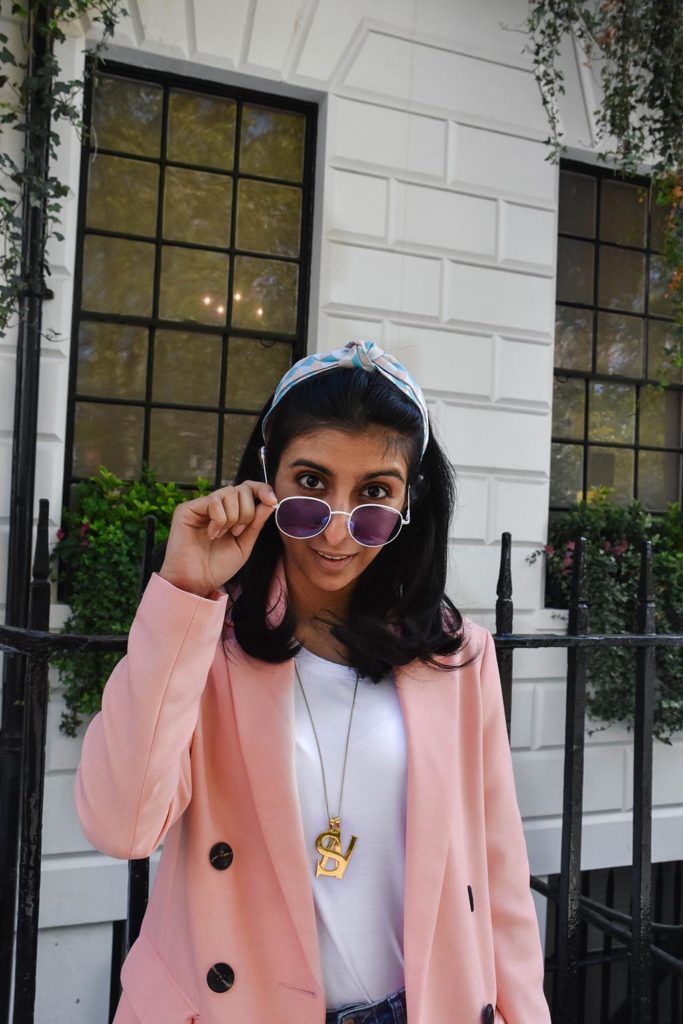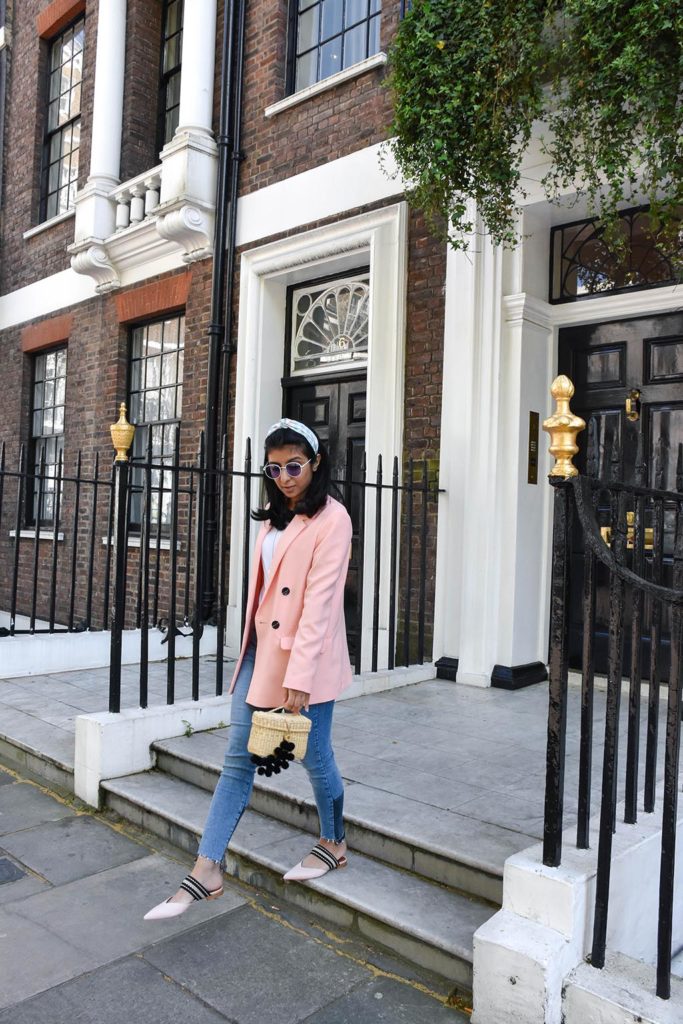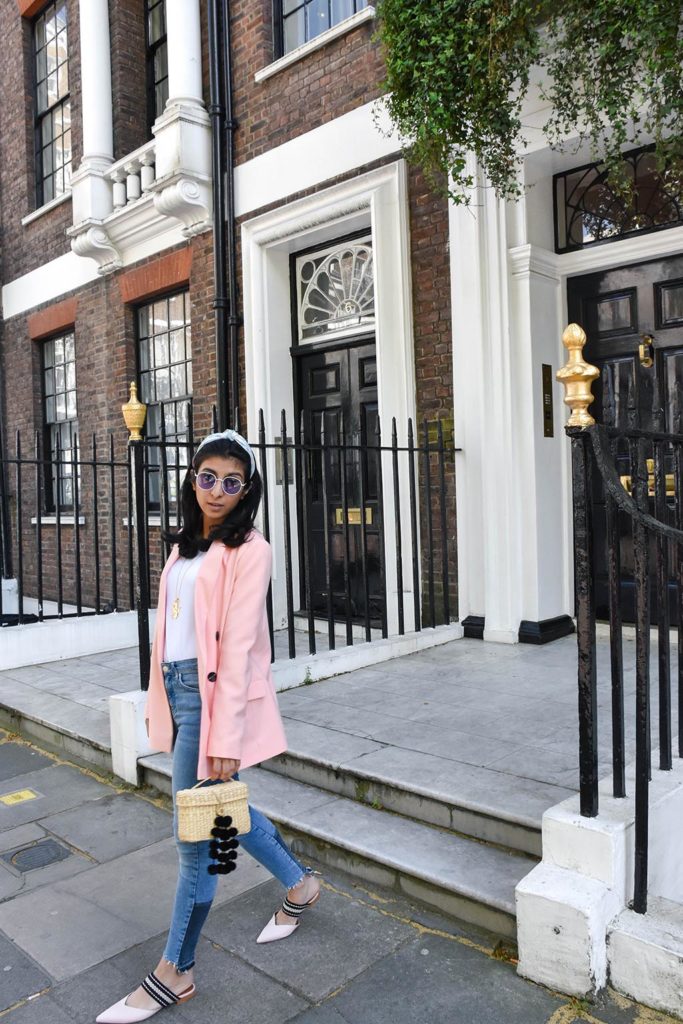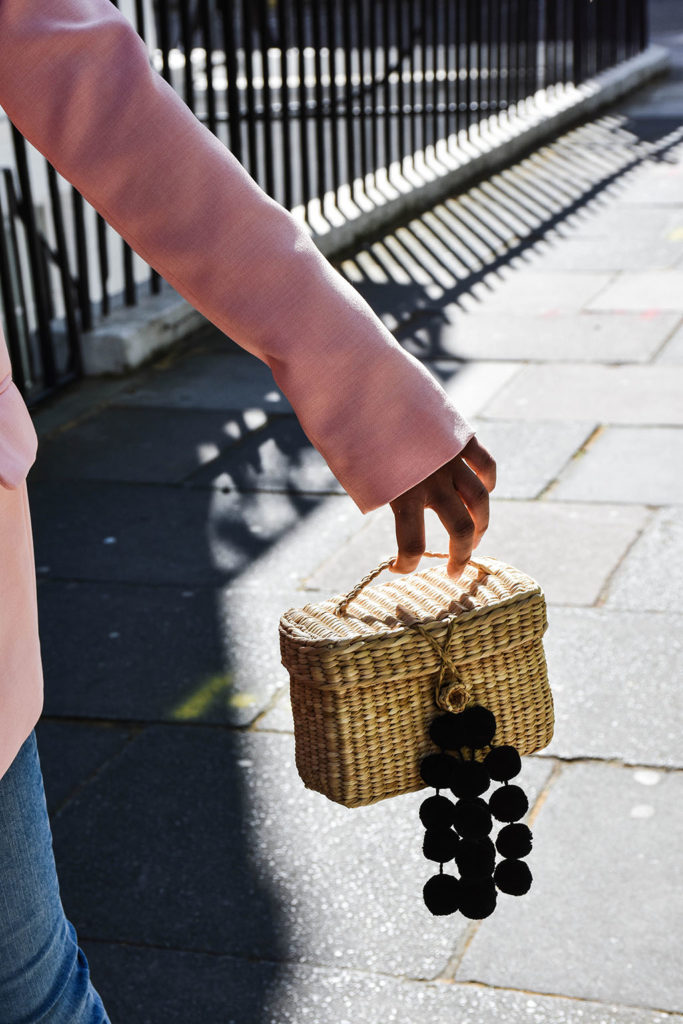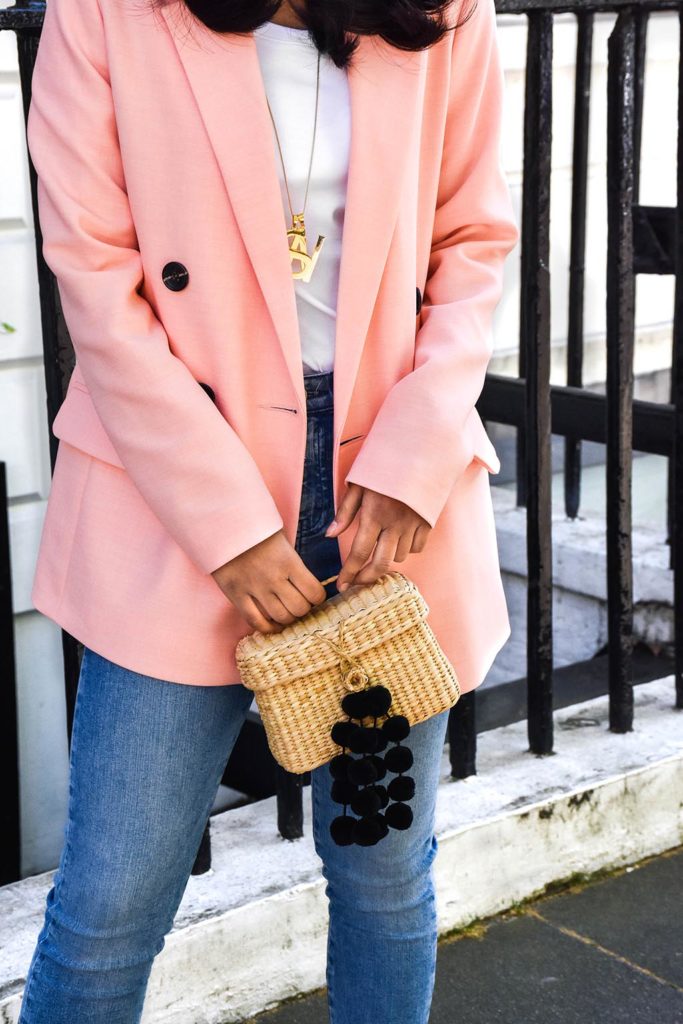 The straw bag is no longer for your days on the beach! It's the perfect spring and summer accessory for any day out, city or sand! Coming in all ranges and sizes, I opted for a petite one with these adorable pom poms! You can have your pick from the many I have my eye on - I think it's time to build my collection! A super cute way to add that beach touch to your look!
Cute Story about this bag! I ordered the bag over the weekend and thought I had asked for same-day delivery. I had accidentally asked for it to be delivered two weeks later! The amazing customer service (Special shout out to Kay!) at Avenue 32 brought this to my attention and then proceeded to have it delivered to me on Tuesday post the holiday. It was such an effortless and thoughtful process! (This is not sponsored by Avenue 32, I just thought their customer service was amazing!)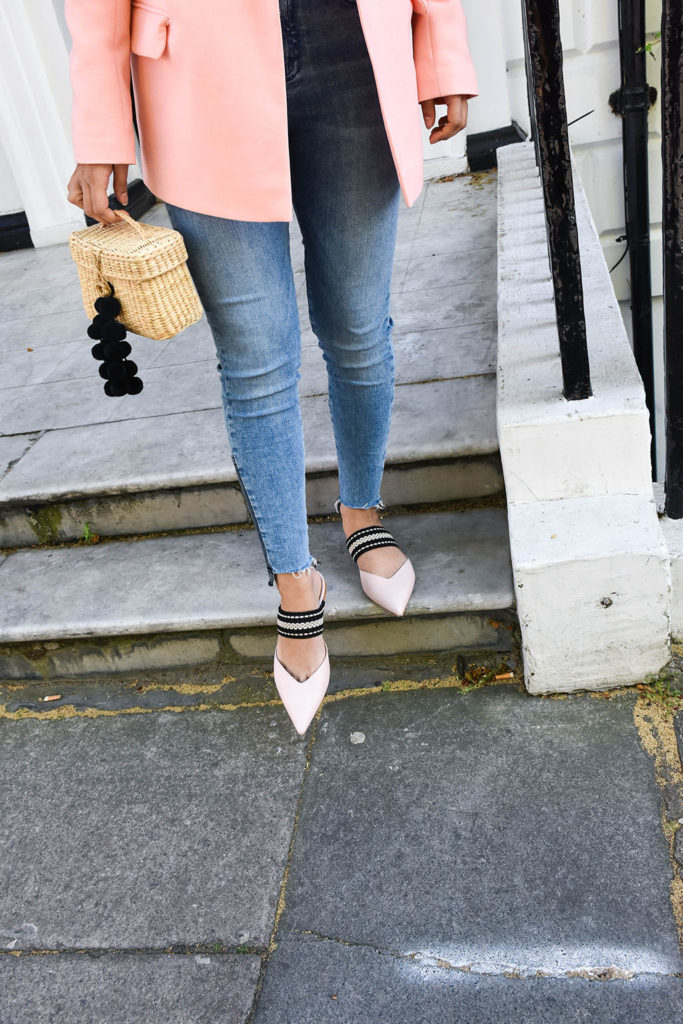 A girl can never have too many shoes, which is why your spring wardrobe of course needs a pair of spring flats! I think flats are so important for the season - the no fuss factor they add is exactly what we are all looking for as the weather gets warmer! For spring, look for backless mules, and extra points if yours have a touch of colour! I've been eyeing these shoes forever and I was so happy when I finally got them! Stay tuned for my edit on the must have spring shoes coming soon!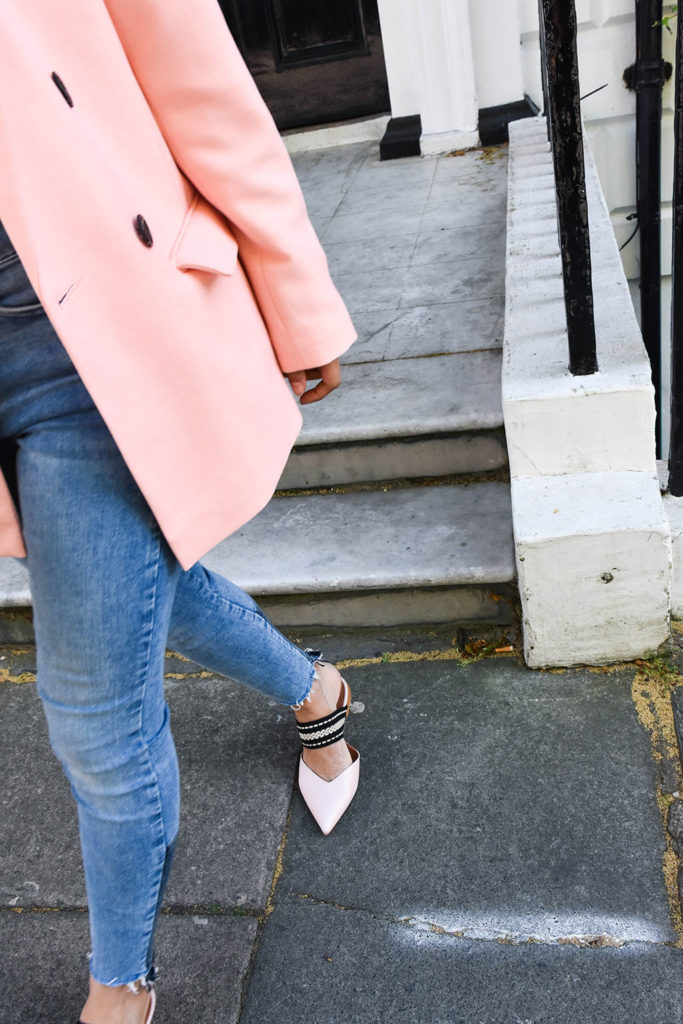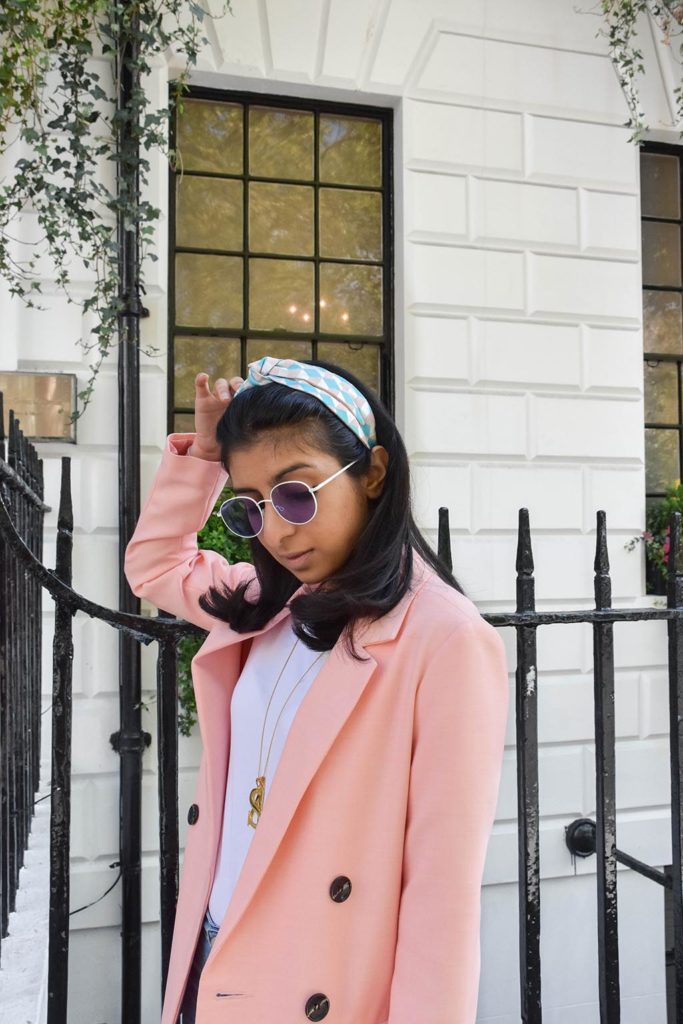 Whether you go for a hairband or you go for a scarf, the colourful head piece is a must have for your spring look! It adds an instant refresh, making any spring look feel fresh and new! Pops of colour like these are fun to add and it's a great way to experiment with pattern mixing as well! The one I'm wearing here is a headband and I've linked to it below. (I have a huge thing for hair bands that started way before Blair Waldorf..) 
I'm wearing: Her Curious Nature
What's your favourite spring essential?