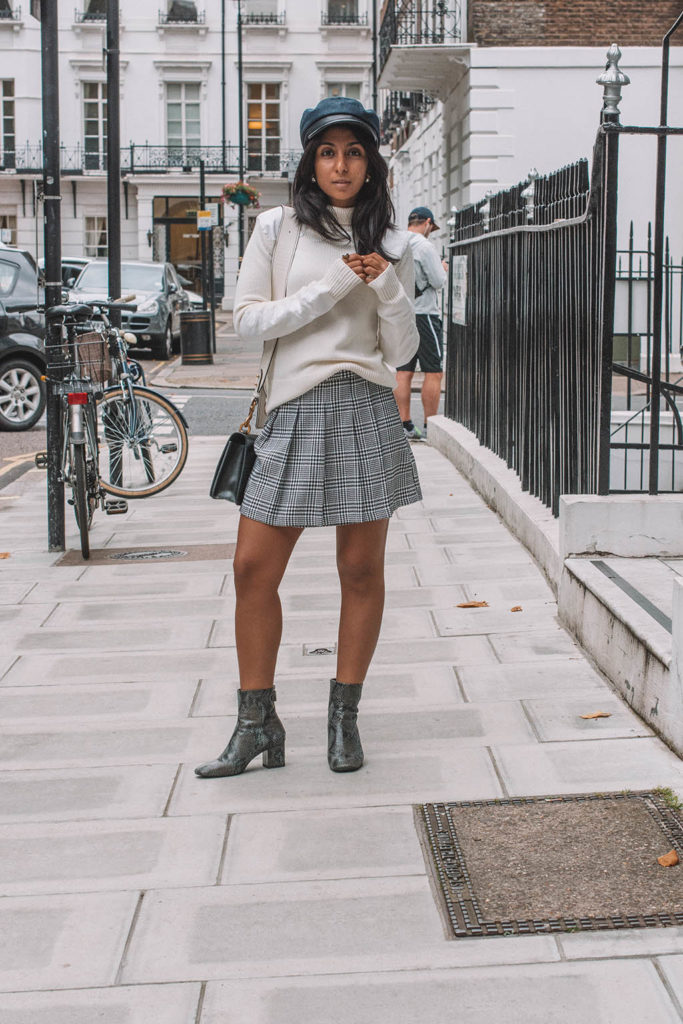 Happy First Week of Spring!
How many times have you stared into your closet, which is full of clothes, and thought "I have nothing to wear.." It's more than likely that you need to be out the door in 5 minutes or less and you are totally blanking on a good outfit idea. For moments like these, I have the perfect outfit formula that is sure to provide some style inspiration, as well as help you create that perfect look when you feel like you have nothing to wear! Not only that, it's the perfect look to fall back upon when you're wondering what to wear and you're in a rush. A stylish look that's simple and I guarantee you will all be able to recreate the look and get multiple compliments on it! Since a lot of us feel like this on a regular, I've decided to make this a little series that I revisit. For the first installment, we are looking at what to wear when you have nothing to wear, in the fall.
The outfit formula is simple; Turtleneck + Patterned Skirt (Plaid/Houndstooth/Heritage Printed) + Boots + Accessory.
How easy is that? I grabbed a white turtleneck that is a little chunkier in its fit. I love the feel of a slightly oversized sweater. I paired it with a black and white plaid skirt. You literally can never go wrong with monochrome! To finish the look I grabbed my comfiest boots from Seven Boot Lane. I love that they have a slightly blue tint, so I accessorized with one of my favorite hats of the moment; the baker boy hat. Add a bag and I was ready to go!
Believe it or not, I really did pull this look together in under 5 minutes and I've actually worn it on repeat! It has never failed me and it will never fail you! Although I went for black and white, don't be afraid to play around with some colors! Fall tones like mustard, terracotta, deep red and navy blue all can add that little bit extra to your look!